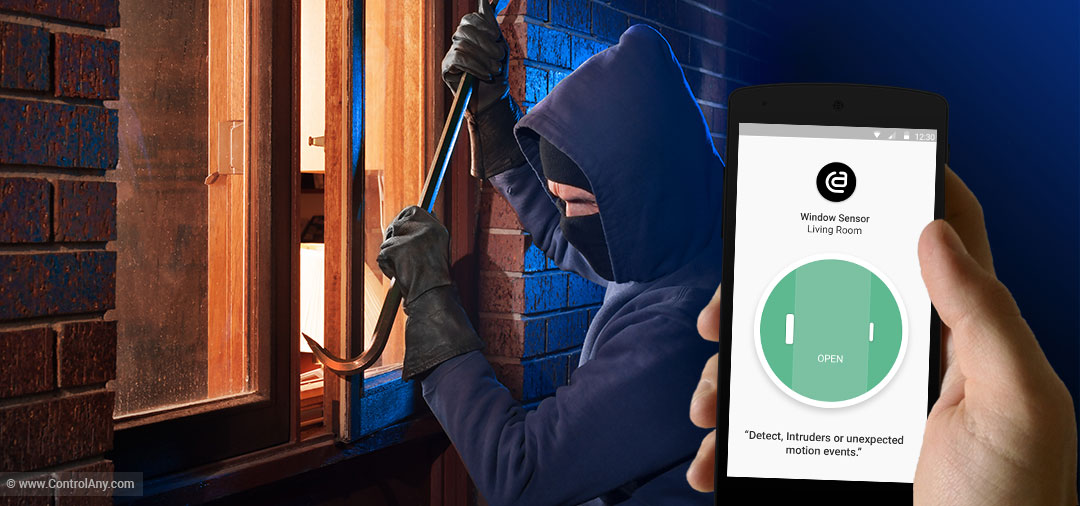 How secured do you feel at your office, home or building? If you feel safe enough it means there are efficient security solutions in place that give you peace of mind. But if you do not feel 100% secured, it's high time you install IoT powered smart security automation system that can take proper care of you and your place.
Role of Smart Security Automation System
Safety of family members and assets do not require much reasoning. It is mandatory to have security automation devices and solutions that can eliminate your worries. Here's how IoT smart security automation system keeps you aware of happenings in your surroundings:
Door Lock and Unlock Remotely

With remote access to door's functionality made possible, there is no need to leave the couch just to lock the main door. User can easily unlock or lock the door through authenticated mobile phone. This not only offers convenience and comfort to user but also tightens the security of home, office or any other place.
Get Alert When Door or Window is opened

IoT smart security automation system informs you every time the door or window is opened and closed. Such real time monitoring of activities at office and home leaves no scope of any intruder entry. Moreover, the system can also be configured such that it does not allow unauthenticated people to enter the home by denying them the unlock door facility.
In case of stranger person trying to unlock the door or window, the user gets notified in real time. Upon receiving such alert, he/she can check the camera to detect the person trying to enter and accordingly decide whether to allow or disallow the entry.
Keeps a Check on Smoke, Water Leakage or CO2 Levels
Smart security automation system detects smoke through sensor. In the same manner, these IoT systems are also capable of checking CO2 level and leakage of water, thereby preventing unwanted accidents due to slippery floors.
Detects Unusual Activities and Notifies Registered User

Motion sensors detect irregular activities and keep the registered user notified of the same. This notification may also be in the form of siren for some kind of predefined unusual activity. Whereas, for some other type of motion detections, a simple push notification may be sent to the user.
Conclusion
'Safety comes first, everything else comes later' is truly justified with IoT smart security automation system. If you are wondering how to synchronize the smart security devices you have at home in order to boost its functionality, contact a reputed IoT security solutions provider.
The professionals of these firms install the entire security system and configure it as per your requirement. They patiently explain you all features and functionalities, which enable you to establish a safe and secured smart living at offices and homes.