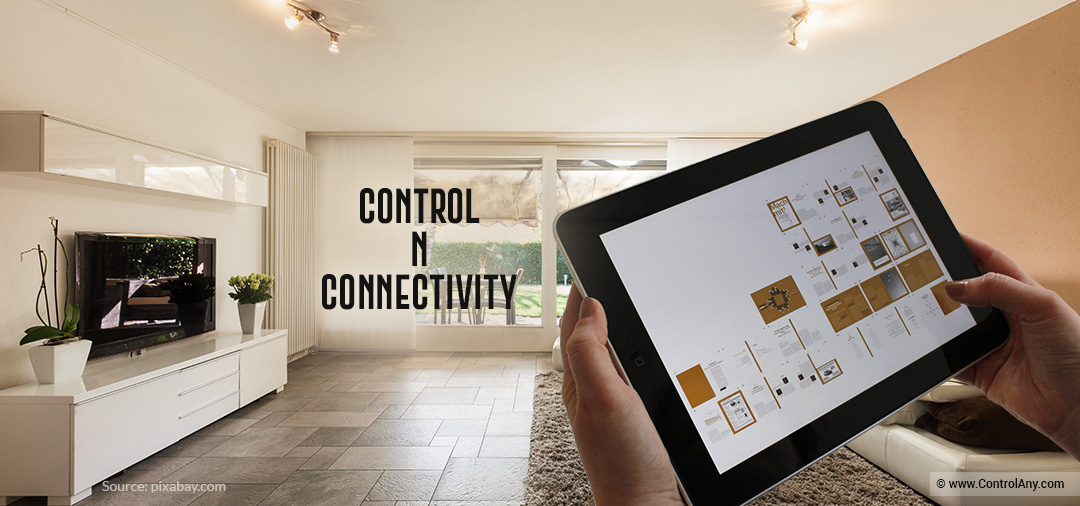 The concept of 'Smart Home' has picked up momentum in the last few years. Consumes are keen of improving their quality of lives through the usage of 'Smart Home' devices. With this trend, the market is flooded with several 'Smart Home' devices from different manufacturers. Control and Connectivity segment is boosting under this rising trend of Smart Homes.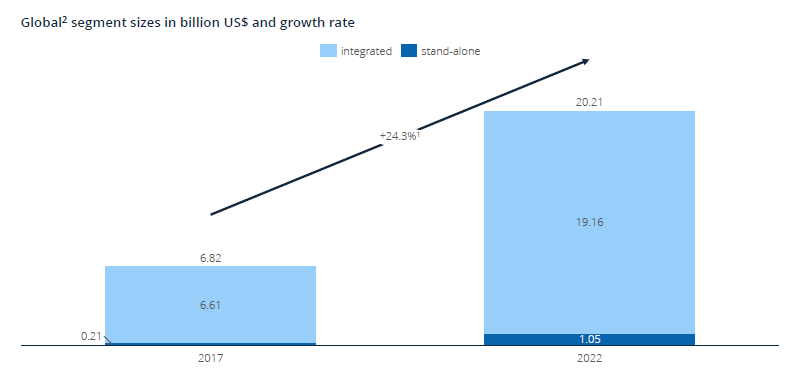 Image Source: Statista Survey
Market size
With global revenues of US$6.82 billion in 2017, the control and connectivity segment has emerged as the third largest segment in the Smart Home market. Considering the nature of devices and software/services available in the segment, it is observed that almost all revenue comes from integrated Smart Homes, where devices from at least two Smart Home segments are in use.
The three dominating regional markets United States, China and Europe together represent 83% of the world market. The regional revenue distribution in 2017 is led by the United States with revenues of US$3.37 billion, corresponding to a global market share of 49%, followed by Europe with US$1.66 billion (24%) and China with US$0.65 billion (10%).
Several companies dominate the market with respect to their individual products. When it comes to smart speakers, Amazon, Xiaomi and Google are the most relevant key players, who already have their devices on offer. Companies such as Apple or Lenovo (in cooperation with Harman) are about to enter the market.

In Europe, the UK is the largest market, followed by Germany and France. Companies in the UK, pioneered by Amazon, were able to equip their devices with the same assistants as in the U.S. (with only few adjustments), thanks to the shared language.
In China, the market revenue is smaller due to lower prices per device for almost all products in this segment.
Key Benefit
The control and connectivity segment provides the infrastructure for the connection of Smart Home IoT (Internet of Things) devices. The products from this segment enable communication between devices as well as between humans and devices.
This segment includes smart speakers such as Amazon Echo or Google Home whose primary purpose within a Smart Home is to control other specific devices. Next to voice control, touch controlling devices such as control buttons (e.g. Logitech POP) and dedicated Smart Home panels are also included.
Up to date, most household devices are not yet smart by nature. The control and connectivity segment also provides smart sockets and plugs, which control the power supply of regular devices remotely or automatically by software/algorithms.
The central device of almost any Smart Home is a hub which is responsible for the centralized network where all IoT devices are connected. Thus, the customer can control multiple devices through one interface/software without having to switch technologies. This also allows Smart Home users to synchronize devices easily as all devices are connected to the central hub.
The control and connectivity of Smart Home includes the essential equipment (connected and remote-control devices) and services that are part of an intelligent home network. The segment includes smart speakers (Amazon Echo, Google Home, etc.), central control and communication units (hub/gateway), programmable control buttons (e.g. wall switches and adjustable dials) and smart plugs for the control of non-smart devices. Revenues are also generated from services that support these hardware elements such as control apps and connectivity services.
Conclusion
ControlAny is a leader in home automation arena and offers it unique IoT based products for comfortable and smart living. ControlAny has its own kind of products that deals with the main concept of connect and control. BEAK helps to connect all the IR based appliances and control them through ControlAny App.

Know the prospects of smart home in detail, request for a free quote now!