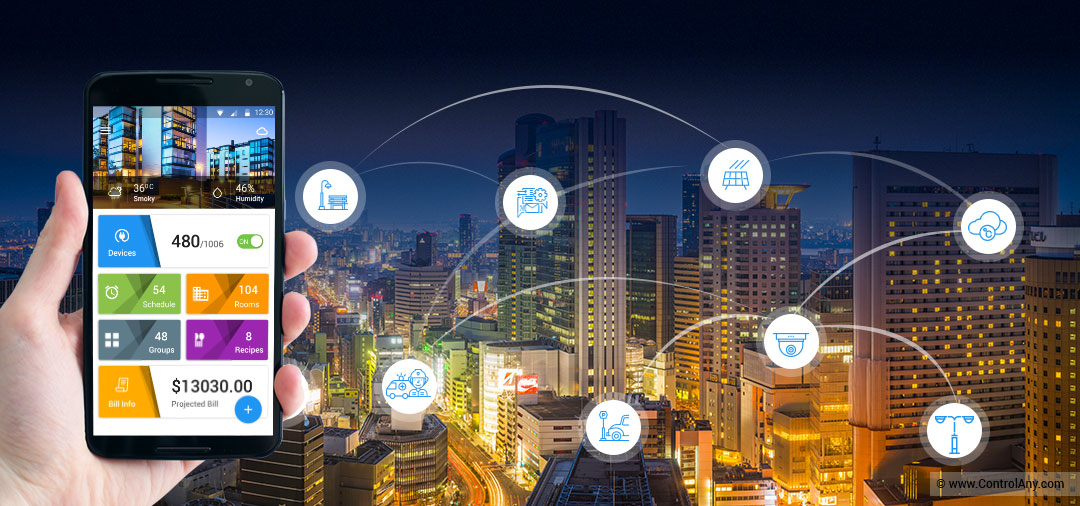 Cisco estimates that 50 billion devices and objects will be connected to the Internet by 2020. The Internet of Things has added a new dimension to our lives by connecting all smart devices such as cell phones, sensors, machines or vehicles with each other. A scalable infrastructure will be required to handle the massive influx of devices.
Right from smart infrastructure with automated lighting and energy management to inventory, logistics and supply chain management, Infrastructure is one such industry that has witnessed paradigm shift due to Internet of Things. Internet of Things has opened a world of possibilities virtually in every industry, including energy, retail, healthcare, financial services, transportation and manufacturing.
With the rise of connected devices, the idea of connecting infrastructure of cities and buildings is also gaining prominence. The whole world is now talking about smart cities. Internet of Things is helping resolve problems related to infrastructure and cities such as street lighting automation, traffic control, building automation and much more.
Drivers of Infrastructure Automation
Smart Cities
Enhanced City Management
Traffic Management
Pollution Control
Cost Control
Internet of Things: Key to Smart Cities
As migration to cities continues for better employment opportunities or lifestyle, cities will need to get more efficient in handling infrastructure related problems in the major metropolitan areas of the world.
Smart cities leverage IoT devices connected sensors, phones, smart lights, and meters to collect and analyze data and subsequently utilize data to improve infrastructure, public utilities and services.
Advantages of IoT
Smart Parking
That allows drivers to locate parking spaces eliminating the need for searching parking spots in the city. This would help in lowering the perennial problem of traffic congestion which haunts metro cities across the world.
Monitoring Traffic
With sensors it will be easy to monitor the bike or car traffic in real time, which provides valuable data on improving bike routes in the city and helping regarding public safety and traffic.
Street Light Automation
Street Light Automation eliminates the need of human interference to manage lights. This functionality can switch on and off lights remotely based on several factors such as time of the day, visibility or traffic.
How Control Any's IoT Automation Solutions can Help
ControlAny
provides
Infrastructure automation solutions
to build smart cities. Whether it is connecting home, controlling street lighting, managing hotels and building, Control Any manage infrastructure & control all devices with Single Application.
The Future of the IoT and Smart Cities
With the growth of cities and population rising at an alarming pace, the potential of Internet of Things is also poised for an incredible growth. Internet of Things is helping build smart cities in order to improve lives of people, making it more productive and functional.